SUNDAY MORNING...
by Frédéric Bombart (élève de 3ème)
---
sujet du devoir : écrire un texte à partir des trois photos proposées.
---
Mr and Mrs Robson had invited a lot of guests last night for their party which lasted until 2 o'clock in the morning ...
They woke up at about 9 o'clock and found their house in a terrible mess.
They had got dressed in a hurry for they wanted to start cleaning up as quickly as possible.
But Mrs Robson after having cleaned the floor had lost all of her strength
and she sat in a rocking-chair to rest and read a book.
She later fell asleep in it for she was very tired.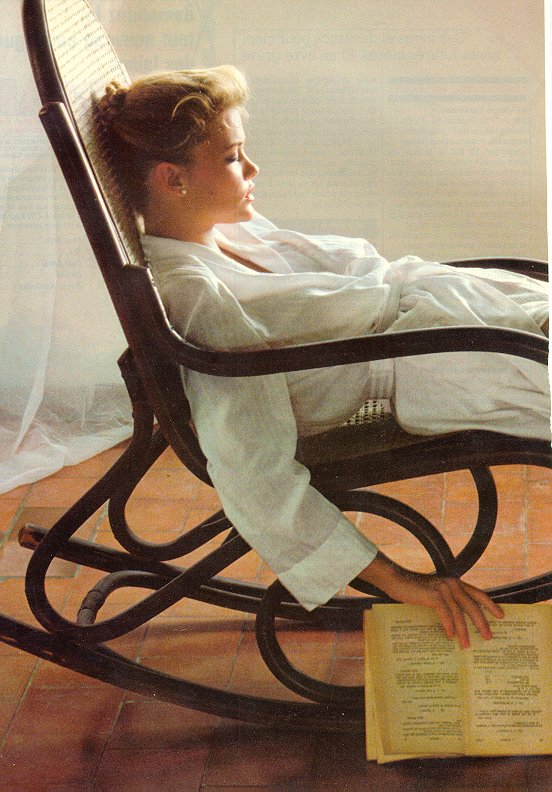 Meanwhile her husband was washing the dishes.
There was an enormous pile of plates and lots of glasses and bowls.

He then decided to cook something for lunch in order to help his wife whom he imagined working in the living-room
Just as he was finishing what he had been doing, he heard his son calling him out.
- Where have you been ?, he asked.
- I've been fishing in the river. I went very early and I didn't want to wake you up.
- We had almost forgotten about you. We thought you were still sleeping. Well, it's all right anyway ! We have a lot of work, you know. You should give us a hand.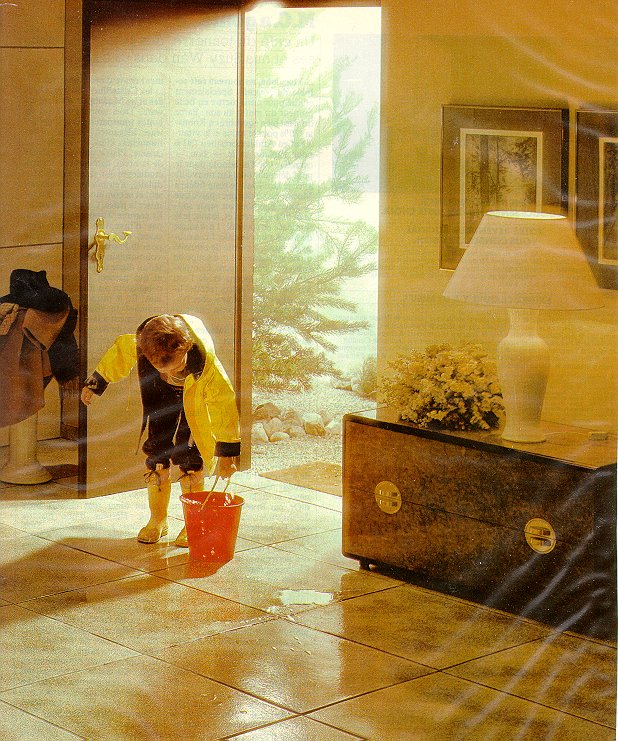 But as he came in, the young boy tripped and spilt his bucket on the clean floor which had given his mother so much work. There was water and fish all over the hall.
- Oh, my God ! Your mother will be mad with us. She's going to have to do it all over again... By the way, where is she ?
- I don't know, Dad. I just came in.
- Darling, where are you ?, he asked.
He looked everywhere, and found her sleeping like an angel.
- Well, son, I guess we'll have to clean up the floor ourselves !, he said.
(later)
... Mrs Robson woke up, finding the house as clean as could be.
- My, we've done some nice work, haven't we, Darlings ?, she said.
- Sure, WE have ! answered Mr Robson and his son together.